Tuesday, January 8, 2019.
by Adam Dileva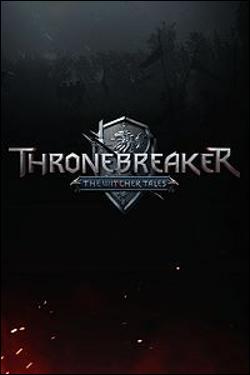 > The Witcher series is one of my favorites of all time, and I'd even place Witcher 3 in my top 10 ever. I absolutely loved Witcher 3, and honestly, I'd have to guess that about half my time within that world was probably playing Gwent, its own card based battle game. Developers CD Projekt RED never anticipated Gwent to be so popular, to the point where it got its own spinoff game, solely based on the cards themselves, aptly titled Gwent. Thronebreaker: The Witcher Tales is the newest addition to the Gwent side of the series, but instead of focusing solely on the card battles, Thronebreaker now has included a handful of RPG elements alongside a strong narrative. Not only do you get an updated, and more streamlined, version of Gwent in Thronebreaker, you'll also be exploring unseen lands in an isometric point of view along your journey.
When Thronebreaker was first announced, I simply assumed it was going to be a Gwent expansion, and not quite sure what to expect. What I came away with though after sinking a dozen hours into it was a worthy expansion into the Witcher series that just happens to be based on Gwent mechanics. I'm glad I got to experience Thronebreaker, as I had a great time following Queen Meve's adventure and challenging myself to dozens of interesting Gwent puzzles. Yes, card based puzzles, but more on that shortly.
You are Meve, the Queen of Lyria and Rivia, facing a Nilfgaardian invasion. She's not the type of leader to sit on her throne and sit back as her armies do the hard work. She's the queen her subjects respect, as she is alongside them on the battlefield when needed. Her people respect her and love her, but treachery is afoot and she is dethroned. Set on a course for revenge and redemption, she will have to trust strangers and make countless difficult decisions along the way back to reclaim her throne.

>

>

>
Taking place within the timeline of the novels, and before the first game, Thronebreaker gives you a great insight into series' lore, revolving around the second Northern War. For novel fans like myself, seeing places and characters we've not experienced in game format before is quite the treat. I won't spoil much else, but super fans will get the most out of Thronebreaker, yet you won't need any prior lore knowledge to enjoy it either, as it's all framed very well for newcomers. With over 20 hours of gameplay and reason to replay, there's tons of value within, especially if you want to work on seeing all of the endings.
As you begin, you'll have to choose your difficulty level. The lowest option is simply if you want less challenging Gwent battles, but most interestingly, allows you to skip them entirely if you simply want to experience the adventure RPG portion of the game and focus on the wonderful narrative. Normal is a good balance of challenge and difficulty, but there's even a higher difficulty should you wish to put your Gwent skills to the real test.
Given that Thronebreaker is based on Gwent, let's delve into that portion quickly for those that have never experienced it previously. You and an opponent play against one another with a deck of cards, aiming to win a best 2-out-of-3 match. The core principals still exist here, but there are some drastic changes, some of which I like for the better. Now there are only two rows to each person's playfield, down from three previously. Each player plays a single card at a time. Each varying in a value number which determines the current 'score'. Do you cut your losses and save your cards for another match if you're losing, or use more cards to try and pull off a win? This is where a lot of strategy comes into play.
The core gameplay is easy enough to understand, but it's the special cards and abilities that really force you to think creatively and strategically. Some cards will allow you to use an attack or bonus, on top of your card placement on your turn, while others will banish or return cards. Even with this extra layer of options, it's fairly easy to grasp the main concepts. If you didn't really care for Gwent in Witcher 3, this won't change your mind on the core card gameplay, but for those of us that did, it feels much more streamlined overall.

>
That being said, the majority of the Gwent gameplay outside of the story battles, isn't actually your traditional Gwent, per-se. Instead, you're tasked with numerous hand crafted battles, though I equate them more to puzzles. These are mostly optional and have you trying to solve a particular Gwent battle with a predefined deck of specific cards to use. These puzzles usually require a very specific plan of attack to succeed, or have very specific win conditions. Challenge fluctuates from incredibly easy to controller-throwing frustrating, though never unfair. Complete these puzzles and you'll be rewarded with numerous goodies, from gold, wood, soldiers, cards and more.
The other half of Thronebreaker's gameplay is set in an isometric adventure, having Meve traverse many lands along her way. You'll need to search for resources (gold, wood, soldiers), take place in random battles, puzzles and make difficult decisions as a leader. The areas you're put in initially don't appear that large, but then I found out you could zoom and scroll, and it was much larger all of a sudden. You've given an objective you need to reach, but doing so won't always be so easy. There will be lots of obstacles in the way, be it monsters, invaders or others asking for help.
Should you wish to spend your hard earn gold, you're able to send scouts to uncover materials, making them easier to find along your journey by marking them on your map. While the majority of these areas are linear for the most part, there are some secrets hidden within should you take the time to explore. With a handful of chapters to complete, each map is large and beautifully crafted. My only complaint is that I wish there was a minimap on the main screen, as having to open the map menu up every so often to see which way to go was annoying after a while. Also, it's sometimes difficult to determine what areas are traversable, or figuring out why you can't walk around a specific object, or how to get to a collectible in sight.
Materials you gather are used for many things, such as choosing to build a bridge for a quicker path, or paying to save a prisoner's life, but the majority of your gold, wood and soldiers will be going towards building your camp and crafting new Gwent cards. With enough materials, you'll be able to upgrade your camp, accessible at any time, providing you more bonuses (like extra gold per Gwent battle won), or access to create higher tier cards. I found this part the most addictive, and by the end, I was able to save enough to fully upgrade my camp completely. To earn enough though, you'll need to be diligent in your exploration along the maps.
Surprisingly, there are even special chests to collect, most hidden away with only a treasure map to go by for reference. Find these chests and complete special objectives, and you'll gain special unique cards, banners and icons for Gwent (the standalone separate game). For Gwent fans, this is a no brainer, and will add more hours of gameplay to find them all. It's a cool bonus to include rewards for their other game for fans.
Artistically, the world is absolutely beautiful to look at, even the disgusting swamp area that you can almost smell. Card animations are subtle but add a certain amount of flair, and cutscenes are done in a comic book style of sorts. I do wish the cutscenes were more traditionally animated, but the saving grace is the perfect voice acting all around. Every actor and actress did a wonderful performance, especially Meve, and should be commended.
Even though I put more than a dozen hours into Thronebreaker, and loved it along the way, it's not without its issues. Foremost is the performance issues. Almost beginning to finish, it felt like an unoptimized mess at times. Menus can be laggy, the game freezes for moments at a time, especially when looking at the cards in your camp, lots of skipping and framerate issues, and I even had a hardlock and crash to Home once during my journey. Luckily with the type of gameplay involved, these aren't major issues or dealbreakers, but it was a constant all the way until the credits rolled.
That being said, performance issues aside, Thronebreaker: The Witcher Tales does a fantastic job at blending the beloved Gwent gameplay alongside from adventure RPG mechanics. Even though I really appreciated the lore that Thronebreaker delves into, casual fans may be let down knowing that Geralt isn't the main focus, nor are other Witcher's really aside from a handful of brief moments.
CD Projekt RED is known for their quality and superb games, and this is no different with Thronebreaker, aside from performance issues. Even as a standalone separate experience from the core Witcher games, Thronebreaker is a great diversion if you're looking for a deep and challenging card/RPG title, even giving you the option to skip the card portion completely if you wish, allowing for more people to enjoy it how they wish.
Overall: 9.1 / 10
Gameplay: 9.1 / 10
Visuals: 8.5 / 10
Sound: 9.7 / 10
Source : http://www.xboxaddict.com/Staff-Review/14197/Thronebreaker:-The-Witcher-Tales-Review.html