Mitchell Starc-Alyssa Healy
Australian fast bowler Mitchell Starc and his cricketer girlfriend, Southern Stars wicketkeeper Alyssa Healy, tied the knot last week. Alyssa is legendary wicketkeeper-batsmen from Down Under, Ian Healy's niece. Childhood friends, the couple started dating only a couple of years ago. Starc and Healy first met as nine-year-olds, playing against each other in the Northern District Junior Cricket Association. This is the third instance of marriage between two Test-playing partners, with the first being English cricketers Roger Prideaux and Ruth Westbrook, and the second, Sri Lanka's Guy de Alwis who married Rasanjali Chandima Silva in 1998.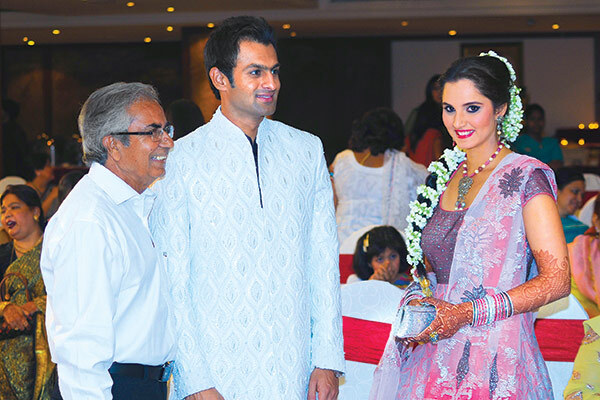 The Indian tennis player Sania Mirza married Pakistan cricketer Shoaib Malik tie the knot in 2010. The Indo-Pak pair's marriage created shockwaves and was mired in controversies, with both of them linked to other people, but the couple has been able to withstand all troubles and is one happy couple now. Both Mirza and Malik are now based in Dubai, but continue to represent their countries in their respective sports.
Shelden Williams and Candace Parker
Basketball stars Shelden Williams and Candace Parker married in 2008. The couple has a daughter named Lailaa, who was born in 2009. Shelden played for several teams in his NBA career and Candace, who's called 'female Michael Jordan' by fans worldwide, captured her first Olympic gold medal at the 2008 Summer Games in Beijing. She is also the first woman to dunk in the NCAA tournament. This is one dynamic duo that you might think twice about challenging to a game of two-on-two.
Andre Agassi and Steffi Graf
Legendary former tennis players Andre Agassi and Steffi Graf have been married since 2001. The relationship between Agassi and Graf, who retired after winning 22 grand slam titles, began after both the French Open in 1999. He is an eight-time Grand Slam champion, while both are Olympic gold medalists. They exchanged their vows before a judge in 2001. With both having tremendous success in their careers as tennis players, they are one of the most powerful couples in the sports world.
Laila Ali and Curtis Conway
Former super middleweight boxing champion Laila Ali married former NFL star Curtis Conway married in 2007. The pair met two years earlier when Conway hosted a small get together at his house, which Ali attended with a friend. They have two children together. She is well-known for being the daughter of boxing legend Muhammad Ali. She went undefeated with a 24-0 record during her boxing career, while Curtis played for the Chicago Bears, San Diego Chargers, New York Jets and the San Francisco 49ers.
Dinesh Karthik and Dipika Pallikal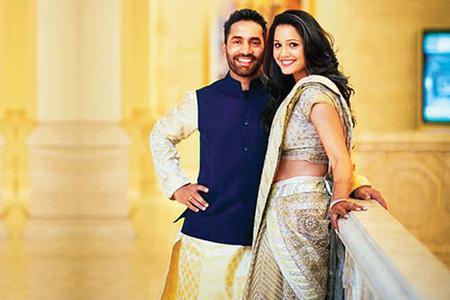 Indian wicket-keeper batsman Dinesh Karthik and the nation's top-ranked squash player Dipika Pallikal tied the knot in the first of their two wedding ceremonies last year, followed by a traditional Telugu wedding ceremony a day later. Both have represented India in professional sports at the highest level. They first met each other while training under the same gym instructor and it's been love all the way.
Matt Treanor and Misty May
Source : https://timesofindia.indiatimes.com/Sports-personalities-who-found-love-among-their-own-ilk/articleshow/51966145.cms