Let's get into the most important feature on this phone. Its four cameras - its biggest selling point. The Galaxy A9 has four back sensors that each perform a different function:
120-degree ultra-wide angle, 8MP, F2.4
2x telephoto, 10MP F2.4
Standard focal length, 24MP, F1.7
Auxiliary camera for Bokeh photos, 5MP, F2.2
I was excited to test it, even though I am not a photography enthusiast in general.  I expected it to be very feature rich and produce impressive bokeh effects. Yet, most of the results were mediocre or disappointing, especially in low light conditions.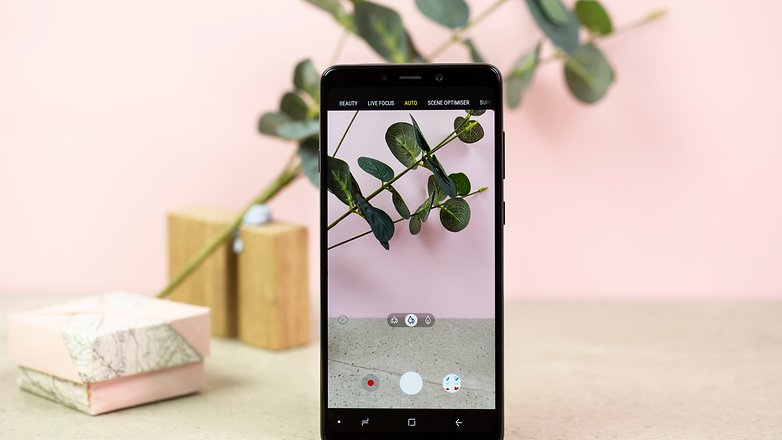 The camera app itself is packed with features, but I feel not all of them are very self-explanatory. The bokeh effect, for example, can be found under live focus. You can adjust the background blur while taking the photo or after in the gallery app. However, in my tests none of the subjects really popped against the background, as I expected them to. In other cases, part of the objects were also blurred along with the background. In my mind, this is unacceptable for a phone that's marketed mainly on the strength of its cameras. I literally had better results back in the day with my HTC One M8 and it's dual sensors, which was also capable of producing better depth effects.
In Pro Mode, the settings were also discouraging. There's nothing smart or intuitive about them. If you choose cloudy from the white balance menu, the camera simply slaps a red-ish tint, as you can see below. When zoomed in, there is also significant noise in the pictures, just as when taking photos of moving objects, such as the cars on a busy Berlin street.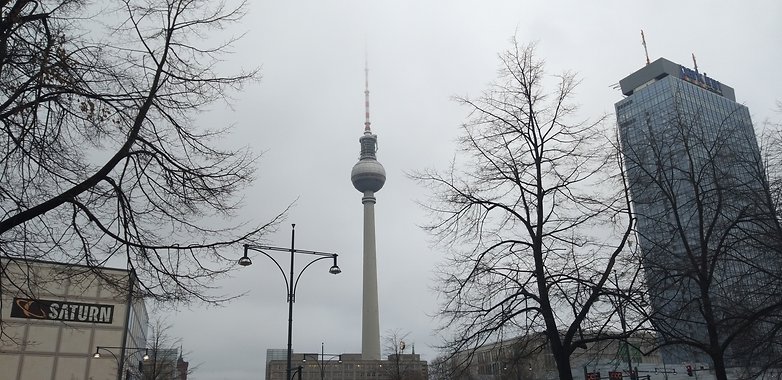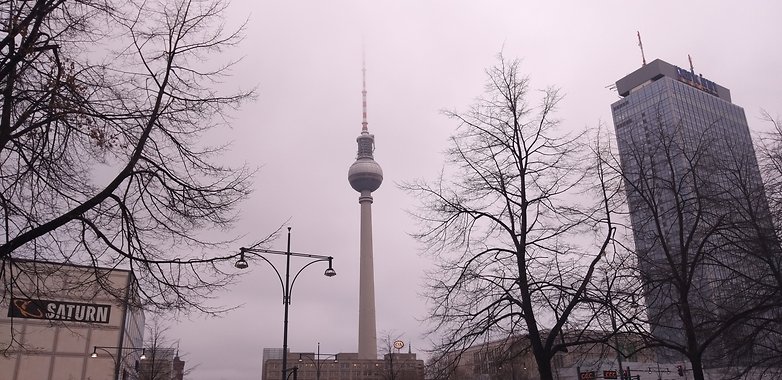 The scene optimizer was the only mode that produced great results and took pictures that managed to capture every detail, even when it was cloudy outside. The photos taken in sunny conditions also have great colors that are true to life, but as I said - I expected much more from this 'camera' phone.
The front 24 MP camera had better results - no noticeable noise and the "beauty" effects didn't turn you into a blurry mess. The wide selfie mode, designed for group selfies, however, didn't do much. It was able to fit one more person into the picture - that's all. There's also of course AR emojis, which are quite silly, but can be fun when used with friends. You can view the full photo gallery here:
Face ID, on the other hand, was inconsistent at the best. Sometimes it would work quickly, even in low light conditions, other times it would have trouble recognizing me even after 2-3 tries. It was especially embarrassing when I had to lift the phone to my face several times on the train like a moron.
When setting it up for the first time, you also get a warning that the phone might be unlocked with a picture or video of you. I tested this and was only successful in unlocking with a picture once, but that's still troubling. I would advise using the fingerprint as biometric security on this device, if you want to avoid headaches or waving your phone in front of your face like an idiot in public.
In terms of video, the capabilities of the Samsung Galaxy A9 are pretty standard - it has Video Digital Image Stabilization and can record 4K videos (3840 x 2160) at 30fps. Yet, it doesn't seem to be able to record at a higher frame rate even at lower resolutions. It also offers some cool features like playback zoom and face detection.
Source : https://www.androidpit.com/samsung-galaxy-a9-review